Registration
Registration are now open!
On order to registrate, you will have to create an account on this university's website, by clicking on Others, in the login/create account part at the end of the webpage, as below: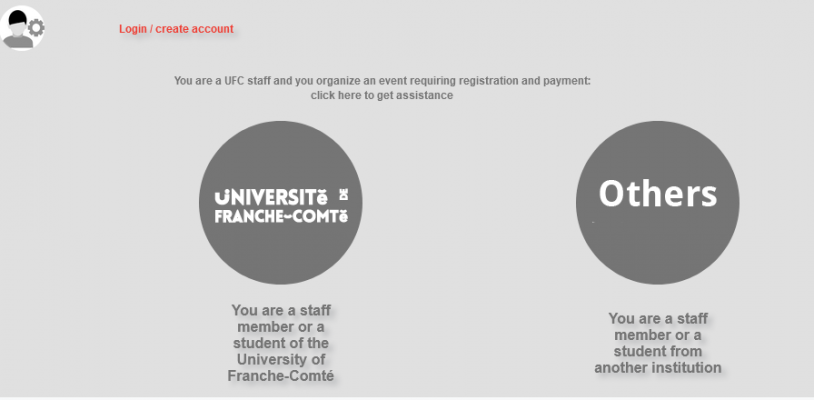 After you have created your account, you will receive an email with login details, so you will be able to connect (click on Enter my registration), and then access to the payment and registration system.
Please pay attention by when selecting the payment category, we will check all subscriptions.
Fees