Location
The summer school will take place in Belfort, France. It will be hosted by the University of Technology of Belfort-Montbéliard (UTBM), the FCLAB Research Federation and the FEMTO-ST Institute.
Transportation
By plane
By train

The Belfort station, located in the city center, connects the neighboring cities such as Mulhouse and Besançon. High speed trains (TGV) do not stop at this station. It is located within walking distance of the school location (about 20 minutes).
The Belfort-Montbéliard TGV station is where high speed trains (TGV) stop. It is located 12 km outside of the city and connects larger cities such as Paris, Lyon, Lille or Zurich. To reach the city center, take a taxi to the city center or a bus (Optymo line 3, towards Valdoie). You can buy bus tickets using the tixiPASS app. You may also take a local TER train to the Belfort station in the city center.

By car

Belfort is conveniently located close to the A36 highway, and near the German and Swiss borders.
For GPS users, the address is: "12 rue Thierry Mieg 90000 Belfort, France". Look for the glass tower with a large UTBM logo.
Parking is free on campus.
Hotels
A relatively large variety of hotels is available in the city, from basic ones to 4 star hotels.
A youth hostel (auberge de jeunesse) is also available in the city.
Regarding CROUS housing:

Location: résidence Duvillard, Belfort (close to the school location)
Rooms are available from Monday morning to Friday
Keys should be retrieved there between 8:30am and 8pm on Monday
People who asked for a room should have been contacted by CROUS directly
Belfort
Belfort is a beautiful city in northeastern France in the Bourgogne Franche-Comté region, situated between Lyon and Strasbourg. It is located on the Savoureuse river, on the strategically important natural route between the Rhine and the Rhône rivers, and close to the Vosges mountains. Belfort forms the largest metropolitan area in the Franche-Comté region with an urban population of about 320,000 inhabitants.
Belfort is the hometown of Alstom, where the first TGVs (high speed trains) were produced, as well as the GE Energy European headquarter and a center of excellence for the manufacturing of gas turbines.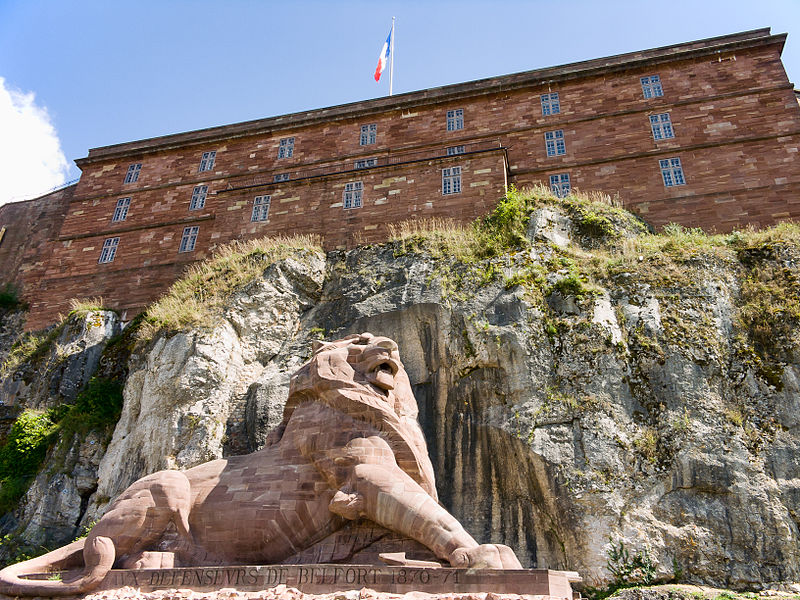 A picture of the Lion of Belfort and its castle - Source: Jean-Christophe Benoist, Wikipedia
Eurockéennes
Every year, Belfort is home to the Eurockéennes music festival, which attracts over 135,000 people. This year, the festival will take place on 4-7 July 2019, i.e., right after the summer school!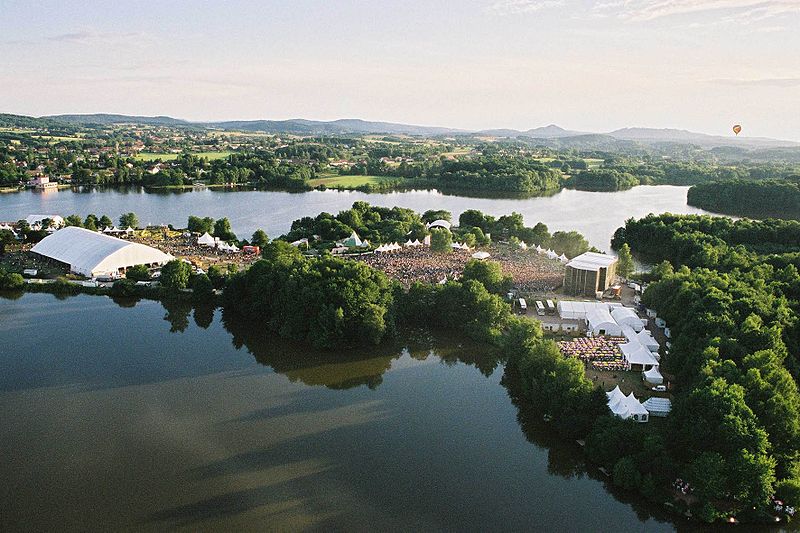 An aerial view of a part of the festival - Source: Wikipedia