As a committed supporter of excellence in student research, APL Photonics supports Best Student presentation Award at WOMBAT 2017. The award is designed to encourage and acknowledge excellence in oral student paper presentation.
The Best Student Presentation Award is given to Prashanta Kharel from Yale University USA for the work titled
"Exploring the limits of phonon dissipation in silicon at cryogenic temperatures "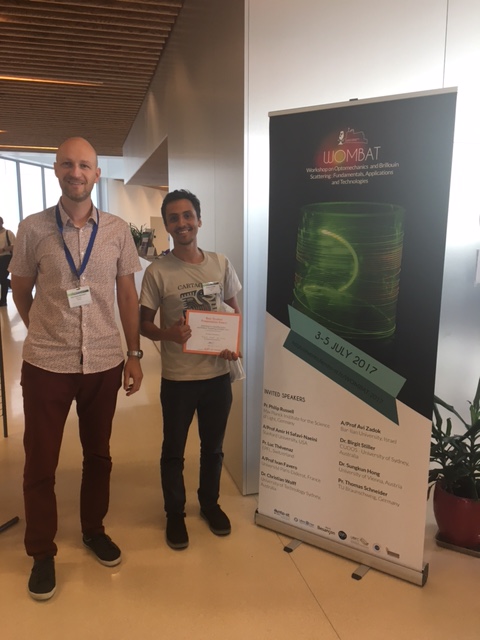 The award consists of a prize of $750 and certificate for the winner. In addition to the monetary prize, the winner will also be awarded a free Article Processing Charge (APC) waiver* (2,200 USD value) for the publication of an article in APL Photonics.
APL Photonics is the new dedicated home for open access multidisciplinary research from and for the photonics community. The journal publishes fundamental and applied results that significantly advance the knowledge in photonics across physics, chemistry, biology and materials science.
Editor-in-Chief: Benjamin Eggleton, Director, CUDOS, School of Physics, University of Sydney, Australia
*Pending peer review and acceptance of the article. The waiver can be redeemed for one accepted article and is valid for one year.